Our Doctor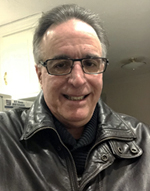 It was in the year 1978 that I opened my original office in Waynesboro and became the first podiatrist to be admitted to the medical staff of the Waynesboro Hospital.
Today I have offices in Chambersburg, and McConnellsburg. I am senior podiatrist at the Fulton County Medical Center.
My wife, June, a teacher, and I moved from New Jersey to Franklin County following my graduation from the PA College of Podiatric Medicine in Philadelphia. We have a son, Jonathan, a graduate of PSU who now lives with his wife in LA.
I've built a family oriented practice that treats and manages a variety of common foot complaints.
Attendance at some of the best continuing education seminars across the country keeps me current on the newest treatments and latest innovations.
- Dr. Steven Schwartz